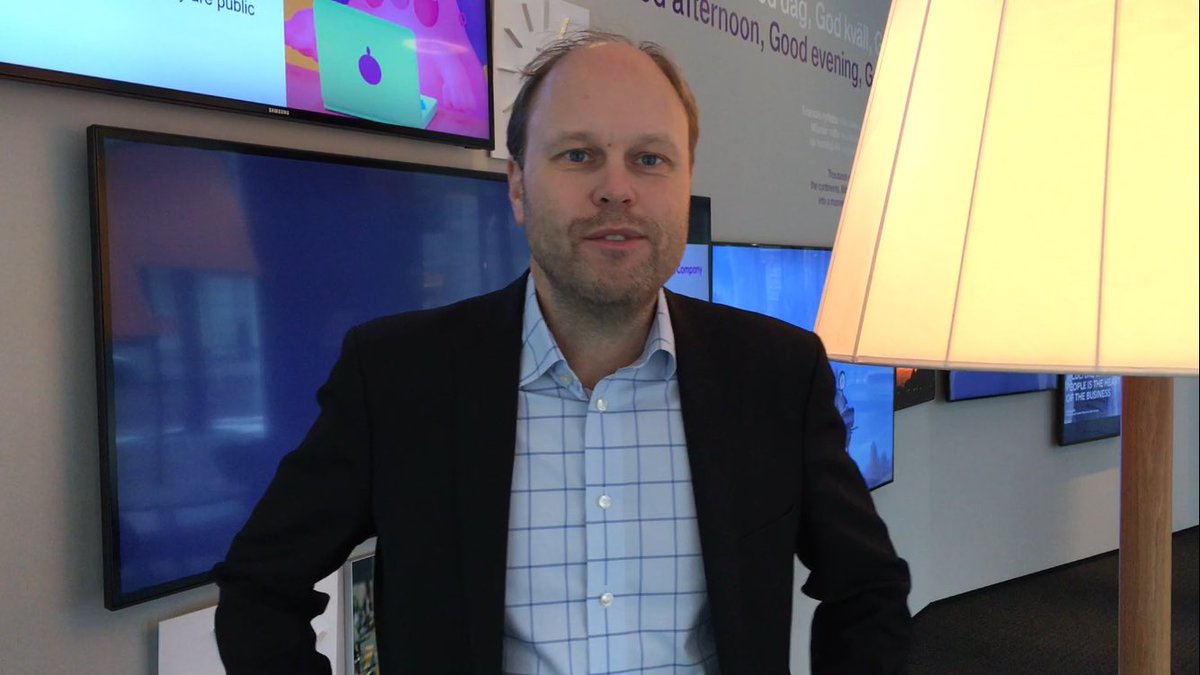 Go to Stockholm – Get connected
Stockholm Data Parks had a chance to speak with Mattias Fridström, Vice President & Chief Evangelist at Telia Carrier, part of the publicly listed Telia Company that was previously the PTT incumbent in Sweden and Finland. Telia Carrier got off the ground in the late 1990s when it became possible for corporations to own and manage telecommunications and data cables across national borders. The company started to invest heavily in Europe and the United States, laying its own fibers as well as acquiring access to existing networks.
Today, Telia Carrier is a Top 2 world leader provider of Internet backbone connectivity, connecting global content providers and more than 680 operators throughout the globe. The company is present in most major cities in Europe and USA, with more than 220 points of presence worldwide in total. For example, 1.3 billion people play computer games that rely on Telia Carrier's backbone connectivity.
Mattias, what characterizes a great fiber network?
– Assuming that all the basic technical requirements of a network are in place, the key aspect of a great fiber network is its redundancy. The choice of equipment is only a small part of this question. More important is a network's geographical diversity. You need to ensure multiple routes between all large cities and countries.
For Telia Carrier's major points of presence, we always have at least two access points, (called red point and blue point). This ensures very high availability for our customers and for their end-customers throughout the world. For transmission between Europe and the US, Telia Carrier has acquired access to over 10 different routes to secure the best possible diversity. For submarine routes this is especially important since repair times sometimes exceeds two weeks, compared to six to eight hours for a land connection.
What are important factors in a fiber deal?
– Closely connected to what makes a great fiber network, your ability to prove your network's diversity will be at the core of any serious fiber deal. The more of a network that you own yourself the better, since for those parts you will be able to make credible commitments for SLA and repair times.
There is a considerable difference between deals for whole fibers and individual wavelengths, respectively. For wavelengths, prices have fallen significantly in recent years, with only small differences depending on distance between different locations. This is due to improvements in technology where laser signals need less frequent regeneration compared to just a few years ago. Today, a signal can travel 1,500-2,000 km without regeneration, depending on bandwidth. The price of a 10G wavelength from Stockholm to any major European city is around EUR 1,000/month.
Data center operators and their customers are looking for good connectivity. What does it mean and would you say that Stockholm meets those requirements?
In this sense, connectivity is the ease of access, on the one hand, to all content providers and, on the other, to all end-users through local ISPs. From this perspective, Stockholm is exceptionally well positioned. In addition to Telia Carrier being the largest Internet backbone carrier in Europe, 17 additional European backbone carriers are present in Stockholm. Of these, including Telia Carrier, 13 are global carriers – suggesting that you have excellent connectivity to all European markets at competitive prices. Already today, games and video streaming are provided from Stockholm to the European continent as well as to the US.
In addition, at the largest Internet Exchange in Stockholm, NetNod, with more than 125 connected networks, all the major carriers and ISPs are present together with all major content providers like Akamai, Amazon, Apple, Cloudflare, Edgecast, Facebook, GoDaddy, Google, IBM Softlayer, LeaseWeb, Limelight, Microsoft, Netflix, Riot Games, Twitch, Twitter and Vkontakte.
Finally, I should also mention that Stockholm has the best connectivity and connections in Europe for serving St. Petersburg and Moscow, and that Telia Carrier's points of presence, of course, include the major cities in Asia.
Choosing Stockholm as a location, would latency be a concern?
Very few applications are sensitive to delays. In the industry, the general assessment is that latency would be a consideration for less than 10 percent of applications. Financial, computerized trading applications where a few extra milliseconds could make or break a deal clearly need to be close the trading centers. Otherwise, human users will not notice delays shorter than 30-40ms. Within that range of delay, you can reach far more than 100 million users in Europe and more than 50 percent of Europe's GDP from Stockholm.