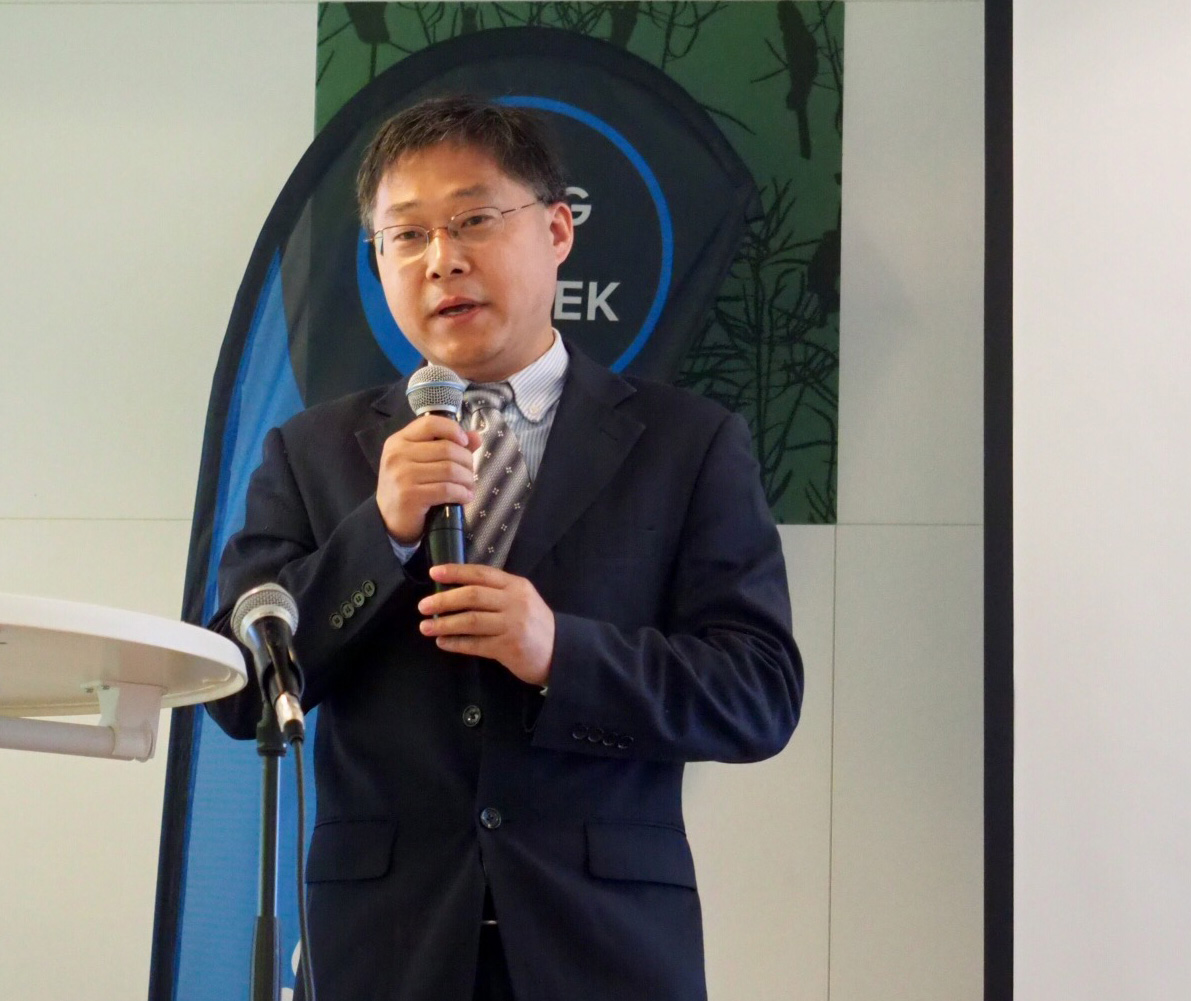 Stockholm Data Parks had a chance to speak with Fred Jiang, Chief representative for China Telecom in the Nordic region. China Telecom is the largest fixed-line and the third largest mobile communications provider in China. The company provides services to more than 216 million subscribers, making it the biggest fixed operator in the world.
China Telecom is responsible for more than 62% of China's internet bandwidth and has around 300,000 employees with a revenue close to $50 billion. Founded in 2002, the company is listed on the Hong Kong and NYC stock exchanges, with the Chinese government holding a majority share.
The company is present on all key markets, with nine offices in Europe, and recently decided to enter the Nordic region with Stockholm as the HQ-location.
Fred, why did China Telecom decide to enter the Nordic market?
– China Telecom's strategy is to be present on all major markets. The Nordic countries are among the most developed markets with a high a penetration of services and appetite for new offerings. In the Nordic countries you find, on the one hand, more and more companies doing business with China and, on the other hand, more and more Chinese companies establishing themselves in the Nordic region. All these companies need high-speed, high quality connections to China, within China and to the rest of Asia. This is a great business opportunity for China Telecom.
Stockholm has been chosen as the Nordic HQ since it is the key node to collect and transfer all Nordic traffic to the China.
What are the key services that China Telecom are offering on the Nordic market?
– China Telecom has a very broad product portfolio addressing Enterprises as well as Operators. For Enterprises, we offer the full range of voice, IP and data services, including managed and cloud services. For any company having operations in Sweden and China, we can offer the best total solution for high-speed, low latency connectivity and data storage services. Throughout Europe, we back up our services with strong SLAs in cooperation with local partners. We are also expanding our offering for Internet of Things, like smart locks and smart windows, together with Swedish partners.
In a similar manner, we help global operators to secure high quality connectivity to China and other Asian countries.
What are the key advantages of the China Telecom offering?
– With our own, dedicated connection to China, we can offer the best low latency link connecting Stockholm with China in less than 110 milliseconds roundtrip delay. Over this link, we offer all types of connectivity at very competitive prices. In addition, we ensure the most efficient connectivity to all major cities on China main land.
What is China Telecom's view on sustainability?
China Telecom views all dimensions of sustainability as very important – economic, social and environmental sustainability. Historically, we have been much focused on economic and social sustainability, including governance and transparency. China Telecom was elected "No. 1 Overall Best Managed Company in Asia" in Euromoney's "Best Managed Companies Survey 2016". In addition, China Telecom was also named as "No.1 Best Managed Company in Telecommunications Sector in Asia". This is the seventh year in a row that the company has won the award from equity analysts at leading banks and financial institutions across the globe. China Telecom also strives to achieve an environmentally friendly development to assist the green development of the economy and society. Here we believe the Nordic countries are very advanced and are inspired by your countries' solutions.