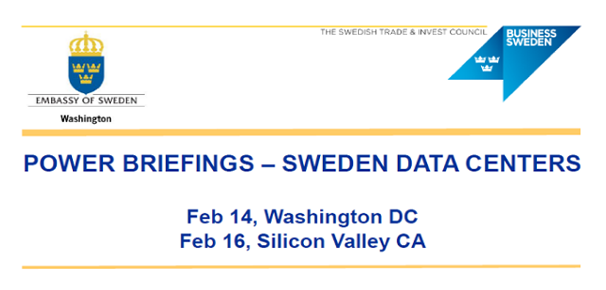 February 14 in Washington DC, and February 16 in Sillicon Valley, Business Sweden arranges a power briefing regarding Swedish Data Centers.
The purpose is to gain insights from industry experts on how Sweden can partner with you in establishing a cost effective & sustainable presence in Northern Europe.
Stockholm Data Parks will be there.