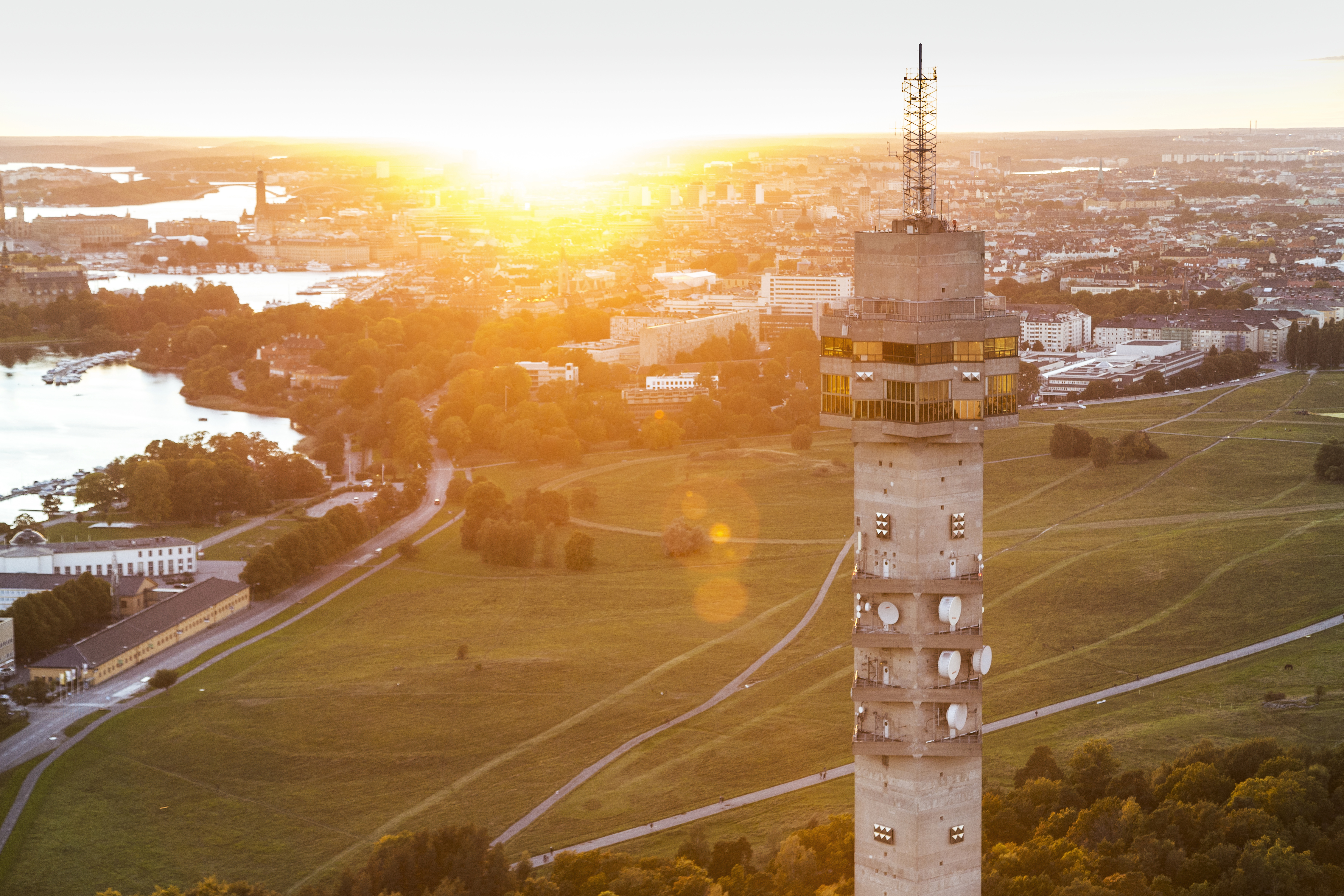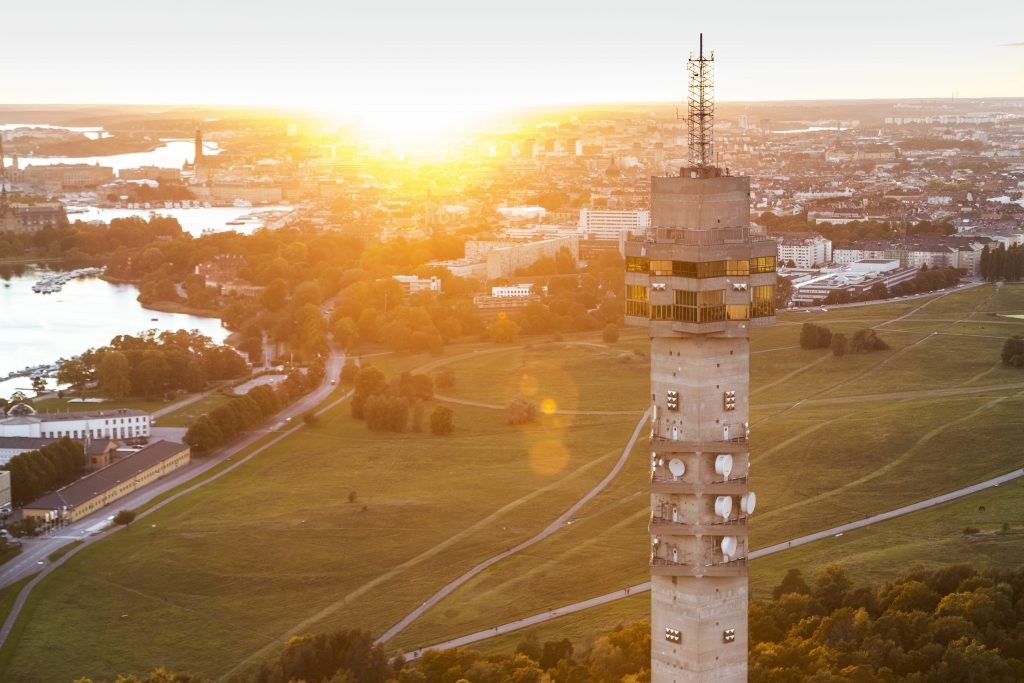 10 biggest Stockholm tech startup stories of 2017
"Another year has passed and while we thought 2016 couldn't be topped, 2017 has been chock-full of tech success stories. Stockholm's tech scene has experienced yet another year of extraordinary growth and innovation. "
Read more about the impact Stockholm Data Parks have on the city of Stockholm. We are at second place!
"The region has once again cemented its position as a worldwide tech leader with the emergence of more unicorns, the establishment of more international companies, and continued ingenuity within the sector.
It would be hard to gather the city's many successes into a single article, so here are the top 10 hand-picked tech stories and developments to come out of Stockholm in 2017.
1. Stockholm: the 'impact' unicorn factory
Stockholm's startup ecosystem is one of the best in the world (see point 7 below), so it's no surprise that so many Stockholm-based companies have reached unicorn status.
A big part of that success, however, is Stockholm's "pay-it-forward" ethos, whereby successful founders give back to the startup community.
This approach is perhaps best exemplified by Niklas Adalberth, co-founder of billion-dollar Swedish company Klarna, and his launch of the Norrsken Foundation, a new kind of impact investment fund that backs entrepreneurs using technology to solve the world's most pressing challenges.
By the end of 2017, Stockholm's Norrsken House – "Europe's biggest hub for impact and technology" – was home to more than 120 companies that Adelberth reckons will define a new class of 'unicorn'.
"Instead of getting a company to the valuation of a billion, we want it to positively influence one billion people. An impact unicorn,"he recently told TechCrunch.
2. Stockholmers bask in warmth of nearby data parks
The tech scene in Stockholm has been heating up, in every sense of the word.
As more data centers are established in the region, the intensive heat they generate is rapidly increasing too.
So as not to waste the surplus of heat, Stockholm has collaborated with infrastructure companies Fortum Värme, Ellevio, and Stokab to form Stockholm Data Parks. The project recovers heat that will then be used to supply 10 percent of the city's residential heating demand, supporting the city's objective to be fossil fuel free by 2040.
3. Stockholm gaming scene FTW
Stockholm's gaming industry has long been one of the most competitive in the field and its success streak continued into 2017.
According to the Game Developer Index 2017, there are currently 2,596 game developers employed by 123 companies in the greater Stockholm region. Ranging from gaming giants including King, Mojang, and Paradox Interactive to smaller indie studios like Lionbite Games and Fatshark, the city is a veritable hub of gaming activity.
2017 was also the year that award-winning Stockholm-based developer EA DICE turned 25, while its best-known gameBattlefieldturned 15. With that kind of longevity for studios in the city, it's little wonder Assassin's Creeddeveloper Ubisoft decided to launch a 100-person development studio in Stockholm in August.
4. Stockholm named Europe's second-best performing city
Sweden frequently appears at the top or near in global rankings for, well, almost everything.
The City of Stockholm is also no stranger to the top of various lists. And in December 2017, its booming tech community and advanced manufacturing sector earned it the title second best performing city in Europe by the Milken Institute, an independent economic think tank based in Santa Monica, California.
The accolade acknowledges the opportunities for prosperity within the city, measuring economic performance using "outcomes-based metrics including job creation, wage gains, manufacturing, and skilled service industry concentration."
5. Feel the thunder: Stockholm IPO and exit boom rolls on
Stockholm's stock exchanges were once again buzzing with new listings in 2017, continuing a trend from 2016.
According to year-end figures from Nasdaq, there were 96 new listings on Stockholm's main market and the alternative First North market in 2017, including 71 IPOs.
Indeed, First North dominated Stockholm's IPO scene, accounting for 80 percent of the total number of IPOs, proving it's "a great platform" according to Adam Kostyál, Nasdaq's Head of European Listings.
"Entrepreneurial companies can enter, mature, gain some experience and then take the next step," he told Bloomberg.
There has also been exciting talk of Stockholm-based unicorn Spotify going public with a valuation of $20 billion, according to investment bank GP Bullhound.
6. Stockholm cruises toward Europe's first 5G rollout
In September, Ericsson, Telia, and Intel deployed the first public 5G live network in Europe amid final preparations to launch 5G in Stockholm in 2018.
The fifth generation (5G) wireless connection has been built to keep up with increasing demand of devices that need a mobile internet connection, and will ensure speedy internet services.
Telia Company's Global Head of Networks, Gabriela Styf Sjöman explained the company wants to early with 5G and "bring it to life in Stockholm, Tallinn and Helsinki in 2018".
7. Stockholm snags fourth best startup ecosystem ranking
Stockholm has tied with Los Angeles for fourth place in SparkLabs Group's annual analysis ranking the top ten cities with the best startup ecosystems.
It coincides with news that Stockholm-based e-commerce startup iZettle is approaching a $1 billion valuation, and will soon join Stockholm's herd of unicorns which already includes household names like Skype, Spotify, and Klarna.
Stockholm's multilayered startup ecosystem comprises venture capital, incubators and accelerators, corporate investors, educational institutions, industry events, co-working spaces, unicorns, meet ups, and government support. These individual factors combined are central to the city's continued startup success.
8. Amazon Web Services (AWS) comes to Stockholm
In April, cloud computing giant Amazon Web Services (AWS) announced it would open three new data centers in the greater Stockholm region. The data centers that will comprise the new infrastructure region will be located in Västerås, Eskilstuna, and Katrineholm — all just around an hour by train from Stockholm.
"An AWS Region in Stockholm enables Swedish and Nordic customers, with local latency or data sovereignty requirements, to move the rest of their applications to AWS and enjoy cost and agility advantages across their entire application portfolio," said Andy Jassy, CEO of AWS in a statement.
AWS joins Facebook as the latest in a string of internet giants that have establish data centers on Swedish soil.
9. Foreign investment keeps flowing to greater Stockholm
2017 was a major year of growth for the Stockholm region, with several international companies setting up in the capital and its neighbouring municipalities.
Just some of the major establishments throughout the year include German e-commerce company Zalando, which chose Brunna in Stockholm County for its first Nordic fulfillment center; Danish stone wool manufacturer ROCKWOOL, which plans to build a new facility in Eskilstuna; and next generation lithium-ion battery manufacturer Northvolt, which will open a new R&D facility in Västerås. (And let's not forget that gaming studio from France-based Ubisoft mentioned above).
As Stockholm continues to grow at an unprecedented rate so do the job opportunities and the need for labour, setting up for an even more noteworthy 2018. Watch this space…
10. Urban farming crops up in Stockholm
Just because Stockholm is a city doesn't mean it can't have a flourishing agriculture industry!
Odlande stadsbasarer (Cultivating City Bazaars) is a new innovation project supported by Stockholm and run by 20 partners consisting of municipalities, property owners, innovation companies, and social companies.
Small-scale production and cultivation of vegetables will be tested in two pilot projects, one in an unused industrial space in Stockholm and the other in the H+ housing district in Helsingborg. The concept will be discussed at "Swedish Foodtech The Big Meet", a food tech event taking place in Stockholm in June 2018.
Among other notable food tech innovations in the city, Stockholm-based startup Karma helps restaurants, grocers, and cafes to reduce edible food waste by selling the surplus to consumers at a lower price. The app was recently named one of the hottest Stockholm startups of the year by Wired."
The whole article:  10 biggest Stockholm Tech startup stories of 2017