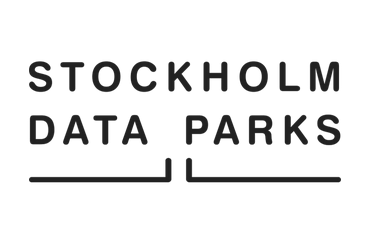 DigiPlex, the leading Nordic data center operator, and Stockholm Exergi, (formerly Fortum Värme), the leading heating and cooling supplier of Stockholm, Sweden, have entered a large-scale heat reuse agreement. The agreement is the world's first under which an operational data center, with an indirect evaporative air-to-air cooling solution, will be retrofitted to recover excess heat for the local district heating system. The agreement corresponds to heating up to 10,000 modern residential apartments.
"Every time we browse the Internet, stream a TV series or use the cloud, a process starts in a data center. If that data center is a power-hungry, fossil fuel-fired one that releases excess heat into the atmosphere, we as individuals are contributing to climate change. At DigiPlex, we are very proud to lead the industry by using the excess heat from our Stockholm data center to heat thousands of households. Digitization needs to support improved sustainability, and this partnership with Stockholm Exergi is a big leap forward, one that will enable residents' digital activity to contribute to heating their own homes," says Gisle M. Eckhoff, DigiPlex CEO.
"The agreement with DigiPlex is a strong validation of our waste heat recovery program and Stockholm Data Parks. The partnership with DigiPlex shows that heat recovery to district heating systems is also compatible with indirect air-cooling technology. It represents a key step towards our vision of using data center heat to build a more sustainable society. As part of our drive to make Stockholm fossil fuel-free, our objective is that 10 percent of Stockholm's heating needs shall be provided by recovered data center waste heat," says Anders Egelrud, Stockholm Exergi CEO.
Close to ninety percent of all buildings in Stockholm are connected to the district heating network. The Swedish capital is one of the few cities in the world where large-scale heat reuse from major data centers is possible.
"Digitalization must go hand in hand with the development of environmental technology. With Stockholm being in the absolute forefront of both fields this is a natural step for the city. Utilizing smart technological solutions to make the most of synergies between recovered data center heat and the city's heating needs is a part of the environmental objective to become fossil fuel-free by 2040. I am determined to make Stockholm a major hub for sustainable data centers," says Karin Wanngård, Mayor of the City of Stockholm.
For more information about Stockholm Data Parks
Erik Rylander
Head of Stockholm Data Parks
Stockholm Exergi
erik.rylander@stockholmexergi.se
+46 70 693 51 84
About heat recovery and Stockholm Data Parks
Stockholm Exergi has been promoting heat recovery since 1979, with IBM's data center as the first supplier of excess heat. Starting 2012, the work was intensified and a heat recovery offering named Open District Heating ("Öppen Fjärrvärme") was launched. In 2017, it was decided, in cooperation with the City of Stockholm, grid provider Ellevio and dark fiber operator Stokab, to launch Stockholm Data Parks to encourage major data center operators to locate in Stockholm with a view to performing heat recovery on a large scale. Examples of data center operators already supplying excess heat to Stockholm Exergi are Interxion, Ericsson and Bahnhof.
About Stockholm Exergi
Stockholm Exergi, jointly owned by the City of Stockholm and Fortum, is the Nordic leader in heat, cooling and heat recovery solutions. Stockholm Exergi provides heating for more than 800,000 people in metropolitan Stockholm and cooling for over 400 hospitals, data centers and other properties. The 700 employees are working together with customers and the local community to provide the city with simple, reliable and sustainable energy solutions.
About Digiplex
DigiPlex designs, builds and operates sustainable data centers in the Nordic region. The company specialises in delivering tailored, secure and resilient environments with the highest possible availability. Both private and public organisations, including security-sensitive customers such as government and financial institutions, trust DigiPlex data center solutions. All DigiPlex data centers are powered exclusively by sustainable sources of electricity. http://www.digiplex.com
For more information, visit https://stockholmdataparks.com.
You can also follow us on LinkedIn and Twitter
https://www.linkedin.com/company/stockholm-data-parks
Tweets by sthlmdataparks