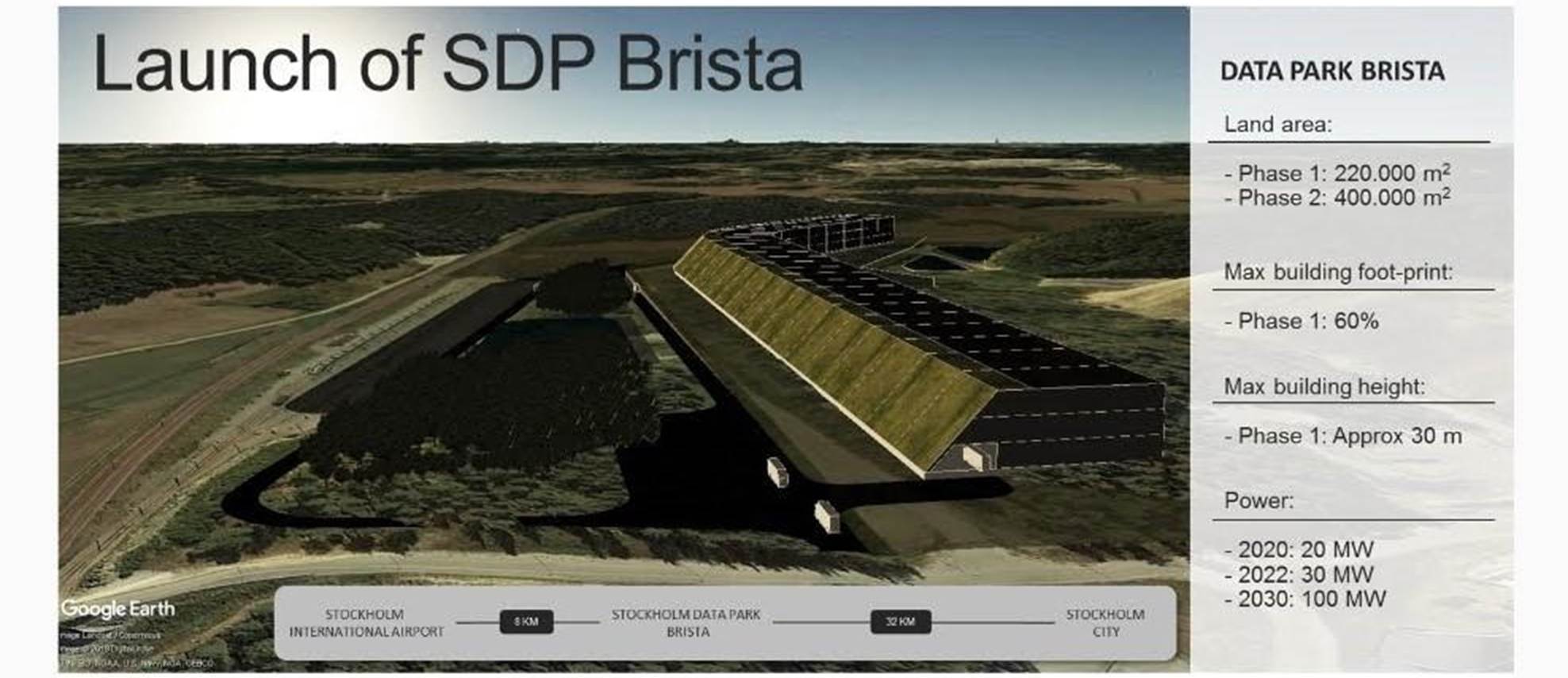 At the Datacenter Dynamics Energy Smart conference in Stockholm on April 2, Stockholm Data Parks launched a new and Stockholm's largest greenfield site, ready for heat recovery and with available power. The site located adjacent to Stockholm Exergi's combined heat and power plant in Brista, 32 km north of the city center. The site has 30+ MW of power and is made available for data center investments with heat recovery.
Like other Stockholm Data Parks sites, the Brista site is zoned for data centers, and the required power, fiber and heat recovery infrastructure is available or prepared, in order to speed-up the decision and construction processes for data center investors and operators. The site is located in Brista, in the municipality of Sigtuna, 32 km from the city center and 8 km from Stockholm's international airport, Arlanda.
From the start, 220.000 square meters and 20 MW of power are available. In 2022, 30 MW of power will be available, and the grid owner is exploring plans to provide the area with up to 100 MW towards the end of the next decade. Work is also ongoing to extend the land area with another 400.000 square meters.
"We are excited to launch the Brista site today. We have been working hard over the last year to complement our portfolio of available sites with a large greenfield area that corresponds to the needs of larger data center operators. This site will be part of the very dynamic development happening in Sigtuna and around Arlanda airport. Its contribution in terms of heating to the area and the rest of Stockholm will be significant," says Erik Rylander, Head of Stockholm Data Parks at Stockholm Exergi