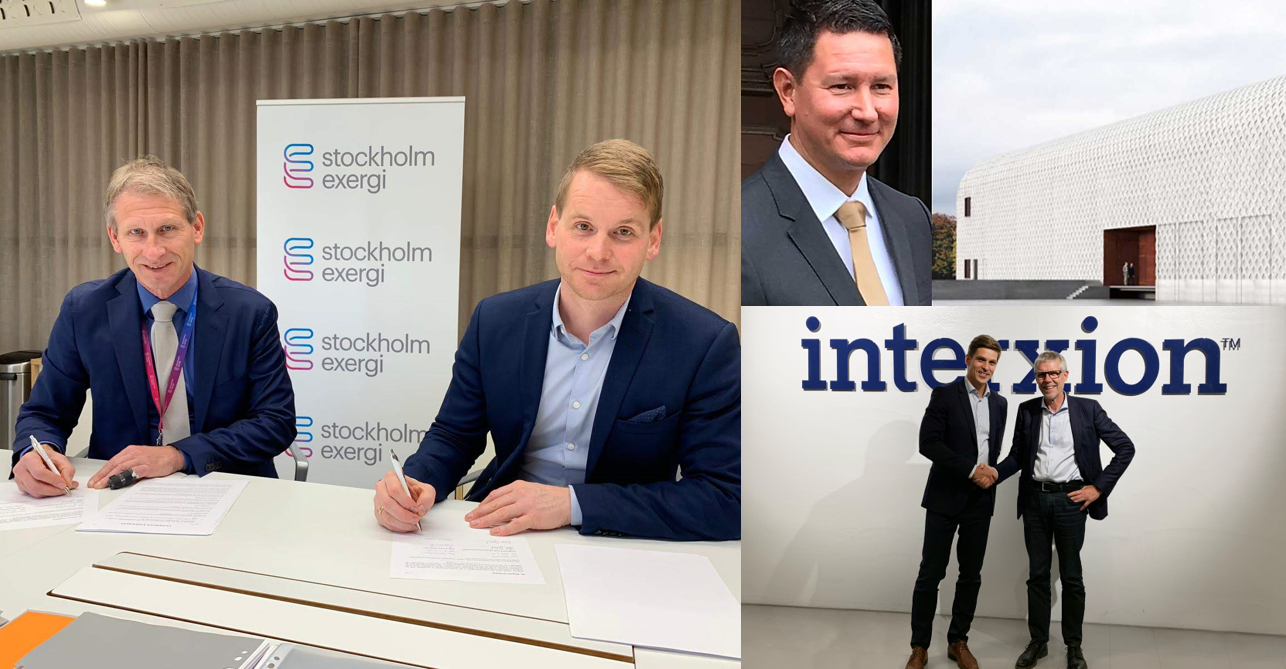 IP-Only, Interxion and Advania Data Centers build new data centers with heat recovery in Stockholm Data Parks
Three leading data center operators, IP-Only, Interxion and Advania Data Centers, have decided to build new data centers in Stockholm Data Park Kista with large-scale heat reuse. When operational, the data centers have the potential to heat more than 35 000 modern residential apartments in Stockholm.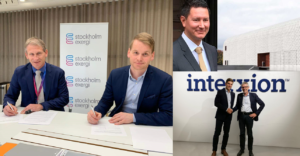 Stockholm Data Parks was launched in 2017 with the purpose of contributing to the City of Stockholm's objective to become a fossil fuel free city by 2040. By preparing and offering suitable locations for data center investments, the city can increase the potential to harvest excess heat generated by data centers.
To attract data centers to come to Stockholm, a sustainable business model has been developed where data centers are paid for their excess heat. In that way, the data centers contribute to the elimination of the remaining fossil fuel in Stockholm Exergi's production of heat for households and offices in the city.
Thanks to that business model, the Stockholm Data Parks initiative and the high portion of buildings connected to and heated with district heating, Stockholm has established itself as the world-leader in large-scale heat reuse from major data centers.
"With Interxion expanding and IP-Only and Advania Data Centers choosing to enter Stockholm Data Parks to actively engage in heat recovery, this announcement sets a new standard for the data center industry. There is an increasing realization that end-users are expecting data centers to offer sustainable solutions. With our willingness to pay for excess heat, locating in Stockholm is not only more profitable, it also provides a competitive edge for these data centers in responding to customer demands for climate-neutral computing," says Erik Rylander, Head of Stockholm Data Parks at Stockholm Exergi.
Peder Bank, Managing Director Nordics, Interxion, a Digital Realty Company, explains:"Stockholm is the digital economic heart of the Nordics, and the strategic location for reaching Northern Europe, Russia and the Baltic States. With Interxion's growing universe of Connected Communities we enable an interconnected hub for the world's leading businesses. While using 100% renewable energy and being a long-term partner and distributor to the district heating system in Stockholm, we're passionate about a sustainable digital future, in which Sweden is a perfect location."
Stockholm Data Parks recently added a new site in Brista, close to Stockholm's international airport Arlanda. From the start, 220 000 square meters are available for data center investments with heat recovery. Work is ongoing to extend the land area with another 400 000 square meters.